Home
Welcome to Lupito's Juice Bar online store!
Business Operations and delivery days are Fridays and Mondays only. Please contact us via e-mail to schedule your delivery using the link below.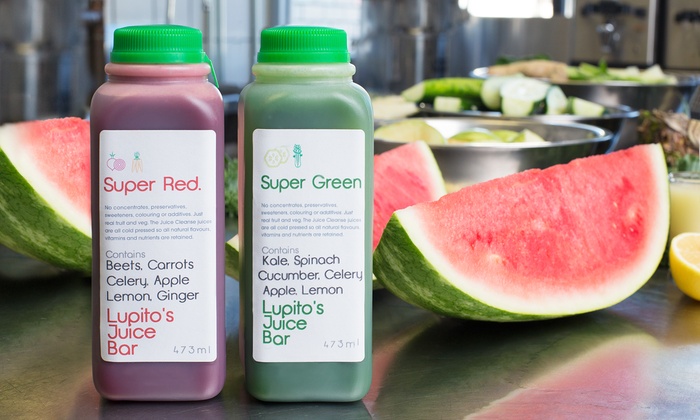 Pressed for time? No worries —Lupito's juice bar delivers to your home, office, gym and anywhere else you find yourself needing a healthy fix. We can even cater your next event! Order right off the menu and count on the same hand crafted quality you find in our juice bar - now right at your door. Healthy living has never been tastier - or more convenient!
If you haven't purchased your cleanse yet ! Please send us an email with your order to schedule your delivery. Mention the promo code : jusbylupito to receive a special offer for
$89.00 for a three day juice cleanse ordering directly through Lupito's Juice Bar. Happy cleansing!


To place your order for Juice Cleanse click here